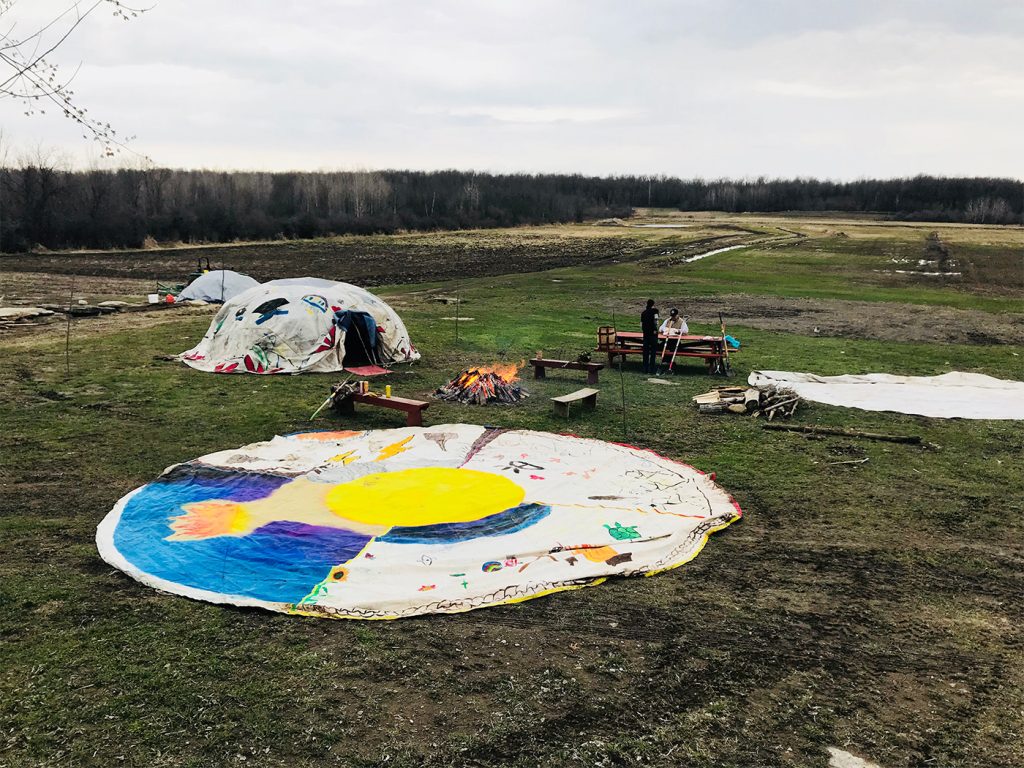 Courtesy of Moon Lodge Society
Courtesy of Moon Lodge Society
Since 2009, the Moon Lodge Society, founded by traditional women leaders from the Mohawk Nation, has supported a sisterhood of spiritual women practicing Haudenosaunee lifeways in honor of the sacred feminine. Run by Kanien'kehá:ka Clan Mothers and young women apprentices, Moon Lodge Society exists to support the spiritual and cultural needs of women and youth, primarily, and of the community overall, inspiring thought ("Good Mind") into action. They achieve this through ceremony and rites of passage programming.
"Women united in a common prayer can change the world. The Moon Lodge is where women speak to the Earth Mother and receive her instructions to harness the strength that humanity will need in this time of earthly change."
This project is fiscally sponsored by MICA Group, Inc.