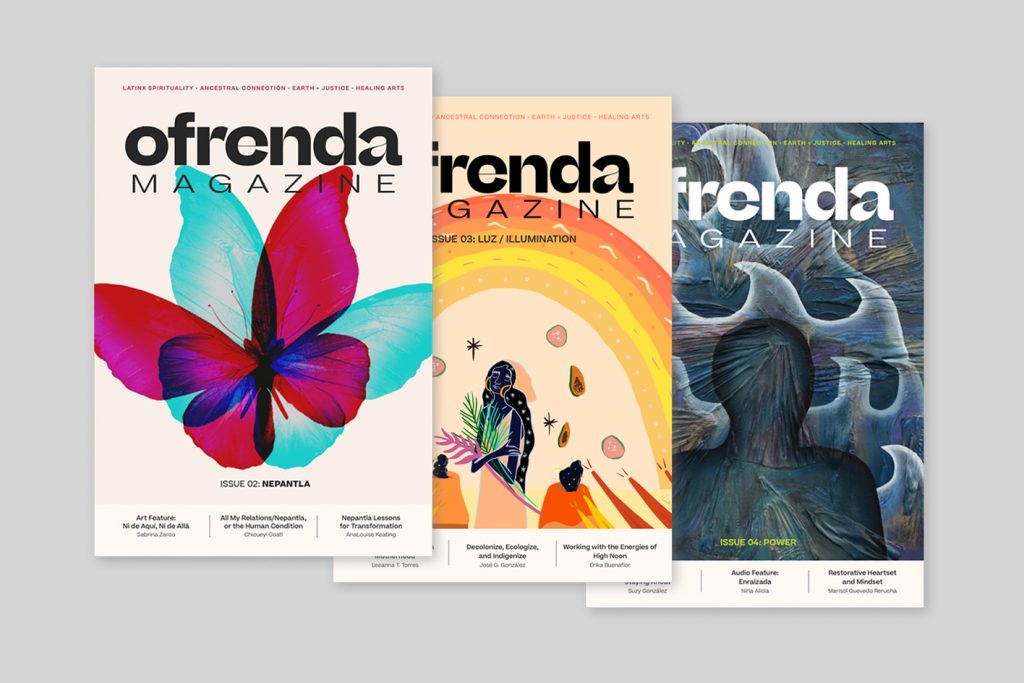 Ofrenda Magazine is a multi-media publication celebrating Xicanx and Latinx spirituality, earth-centered wisdom traditions, and healing arts.
Featuring creative and informative works from a wide range of contributors—including Xicanx, Indigenous, Latinx, and Afro-Latinx artists, healers, and thinkers—Ofrenda explores ancestral knowledge, earth-centered and embodied spiritual practice, inspired activism and environmental justice, the cosmos and cosmic sacred, wellness and self-care, curanderismo, design justice and designed futures, querencia, and more.
Ofrenda is an offering to the community, to seekers and practitioners, to the ancestors, to the earth, and to the many generations to come.
This project is fiscally sponsored by Fractured Atlas.