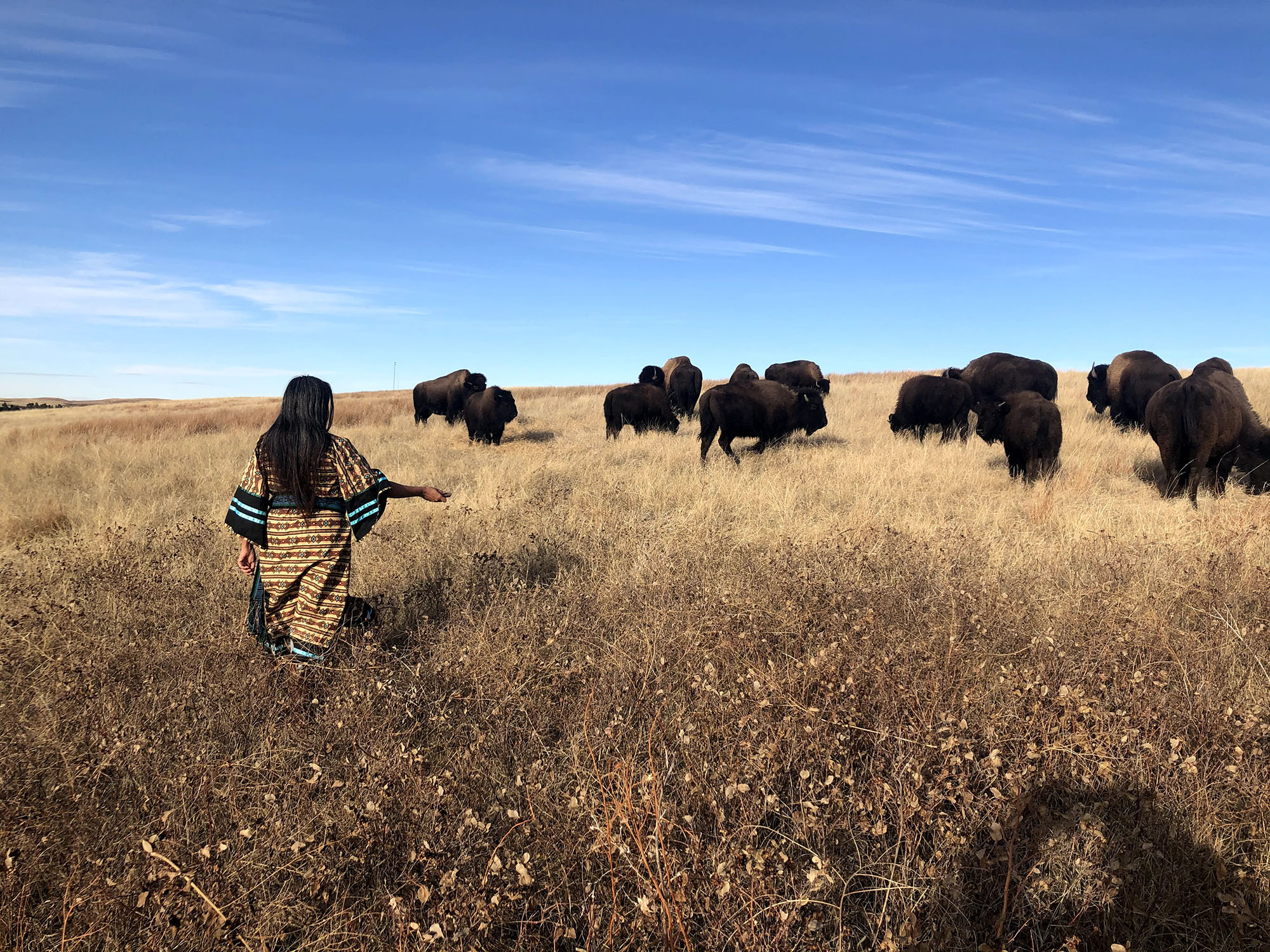 Kalyanee Mam's film CEREMONY follows two sisters' journey on foot to the heart of Cambodia to listen, make ceremony, celebrate, and retrace the path their family took when they fled their war-torn homeland.
The Cultural Fire Management Council (CFMC) is reclaiming the traditional use of fire on the Yurok Reservation and ancestral lands to support a healthier ecosystem for all plants and animals, support traditional hunting and gathering activities, and provide long-term fire protection for residents.
The New Mexico Next Generation Traditional Famers Collective is a community of next-generation New Mexican farmers and seed-caregivers rooted in relations with each other, their elders, and with land.
The Texas Tribal Buffalo Project (TTBP) is restoring buffalo on traditional Lipan Apache land in south central Texas to renew the relationship between buffalo and Lipan Apache people and support the health and wellness of Tribal peoples of Texas through food sovereignty and regenerative land stewardship.