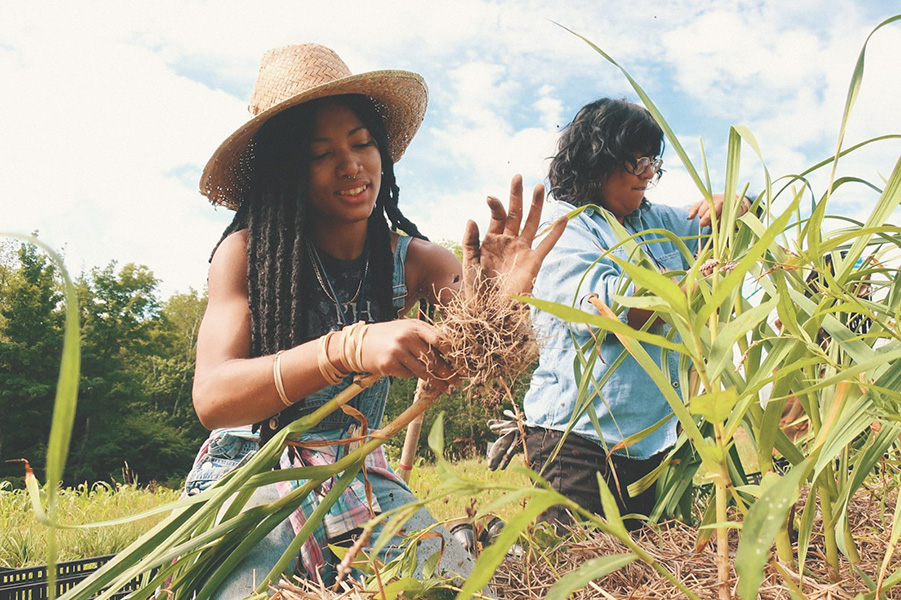 Soul Fire Farm is a BIPOC-centered community farm in upstate New York committed to ending racism and injustice in the food system. With deep reverence for the land and ancestral wisdom, they work to reclaim the collective right to belong to the earth. Soul Fire Farm brings communities together on healing land to share skills related to sustainable agriculture, natural building, spiritual activism, health, and environmental justice.
---
Featured Media
The Seeds of Ancestors: A Day at Soul Fire Farm
This essay profiles Leah Penniman, co-founder of Soul Fire Farm, and her work to create spaces for people of color to heal and reconnect to the land—an effort to end America's food apartheid system.
Soul Fire Farm's Leah Penniman Explains Why Food Sovereignty Is Central in the Fight for Racial Justice